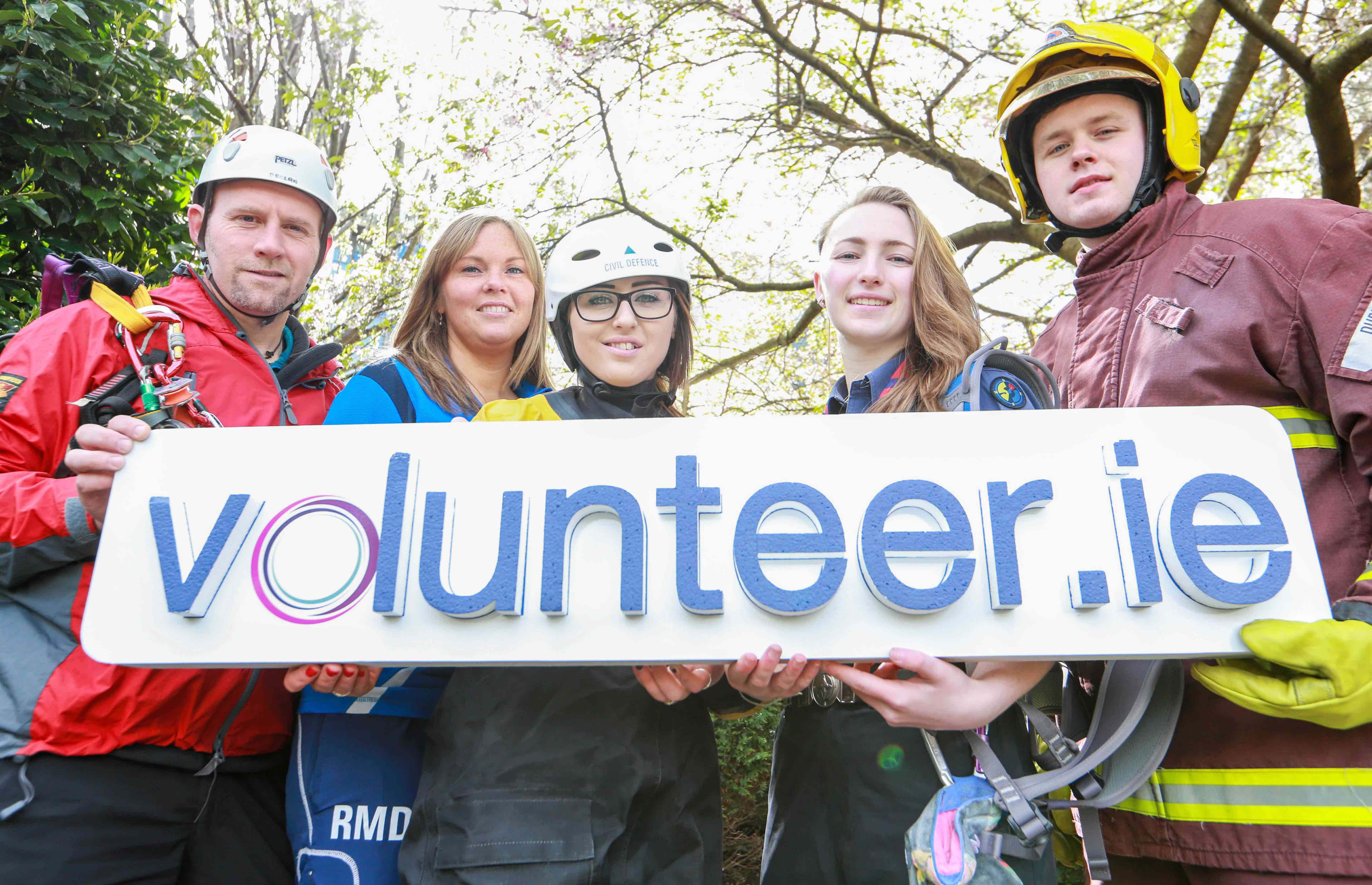 Clare Volunteer Centre says that a third of charities have hired someone that volunteered with them
Volunteering helps to develop skills and benefits health
One third of not for profit organisations have hired people that volunteered with them, Clare Volunteer Centre has highlighted.
Details of the survey were announced to kick off National Volunteering Week 2016, which takes place this week (May 16-22), and is supported by Salesforce.org.
A survey of 400 volunteer involving organisations across Ireland was carried out by Volunteer Ireland and found that 33% hired people who volunteered with them. 53% of organisations said that the contribution of volunteers to their work was crucial and that they would not survive without them.
Clare Volunteer Centre Manager Sharon Meaney said that the survey highlighted that volunteering is mutually beneficial. It helps voluntary organisations to thrive and helps volunteers to develop their skills and improve their CV.
"Volunteering is a way to develop new skills while also expanding your network in the community. It can also help you get a job. More and more companies really value volunteering experience and it can often be what sets you apart from other candidates.
"Whether you are a student looking for some experience, a retired person looking to work part-time, or looking to change career direction, volunteering offers a positive way to move forward."
Sharon Meaney encouraged organisations and individuals to this week go to www.volunteer.ie and explore the national volunteering database, or get in touch with the Clare Volunteer Centre.
"The nature of volunteering has been changing in recent years and there is a growing emphasis on skilled volunteering, virtual volunteering (contributing remotely via technology) and also flexi and part-time volunteering."
Volunteer Ireland also surveyed 800 volunteers and 65% responded that volunteering improved their employability, 54% said their ability to advance in their current workplace increased, 79% said their confidence increased and 76% felt that their interpersonal skills improved.
The survey also highlighted the health benefits of volunteering as 63% said that their mental health had improved, 69% that their range of friendships increased and 77% said that their sense of belonging to their local community increased.
National Volunteering Week is coordinated nationally by Volunteer Ireland and locally through Ireland's network of 21 local Volunteer Centres and six Volunteering Information Services. A large range of local events will take place during National Volunteering Week and everyone is encouraged to get involved.
"National Volunteering Week has something for everyone, organisations and volunteers alike. Not for profits can attend events all over the country that will help them think about the type of volunteers they need and the best way to attract them. For everyone else, volunteering is good for your health, good for your personal development and most of all fun – so why not give it a try this week?"
This year's campaign is once again supported by Salesforce.org, the philanthropic arm of global tech company, Salesforce. The company, which has supported Volunteer Ireland and local Volunteer Centres since 2005, also provides the software for the National Database of Volunteering Opportunities, I-VOL.
National Volunteering Week will take place from May 16-22. More at www.volunteer.ie