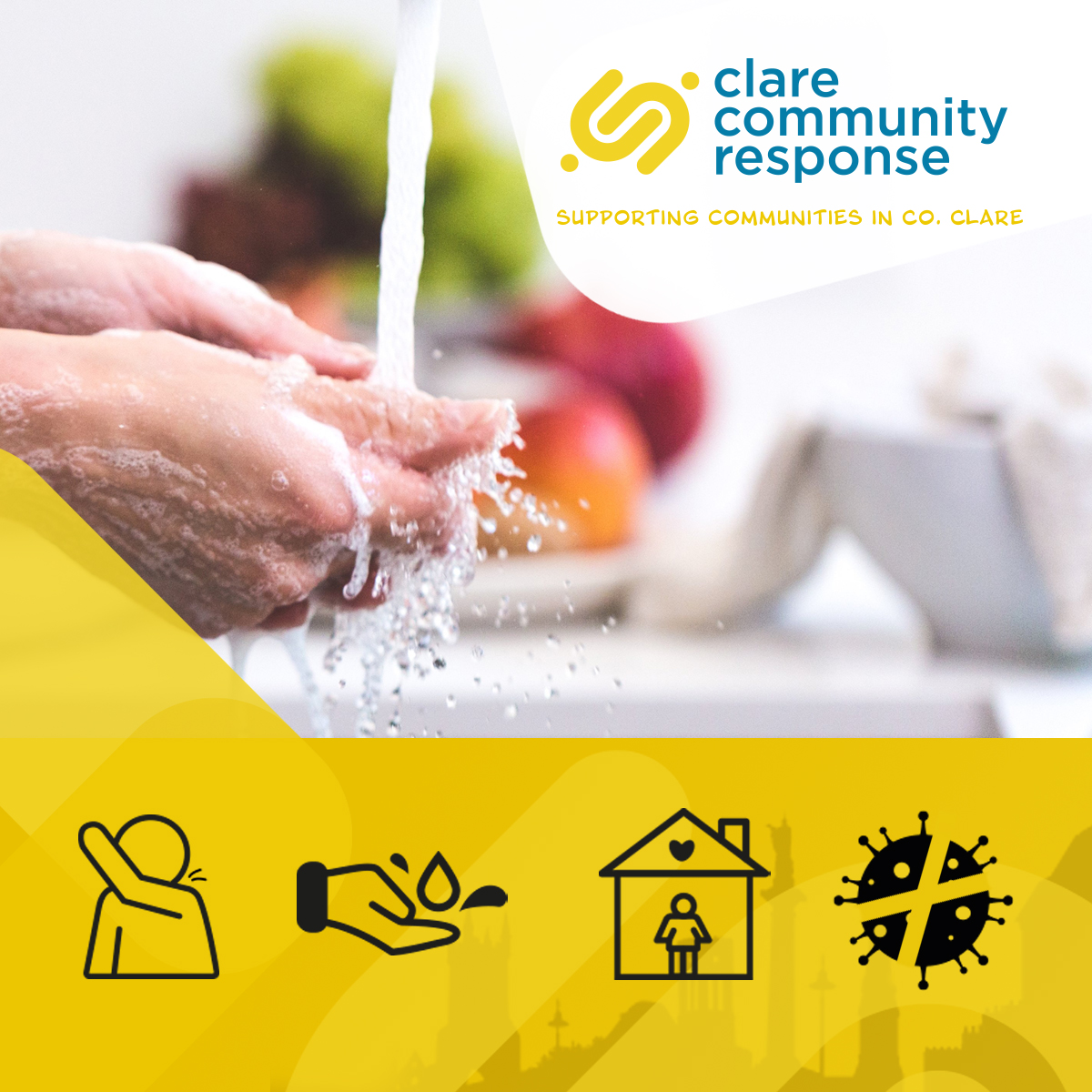 An informal group was set up to discuss the community response and supports to groups and volunteers within Co Clare. Initial membership included Clare Volunteer Centre, Clare PPN, CLDC, Burren Community Meitheal and Clare County Council, this was further expanded to include but not limited to North West Clare FRC, Gardaí, West Clare FRC, Shannon FRC, Love Shannon Group, Clarecare and Citizens Information Centre.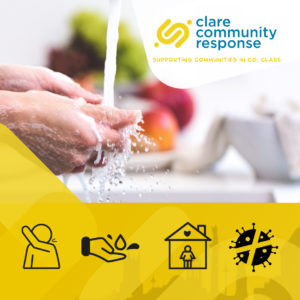 The group identified current services available and existing local initiatives being developed to respond to COVID-19 which will assist elderly, vulnerable and ill or self-isolating people in the community.
The principal objective of the group is to support the containment of COVID-19, minimise its impact and facilitate the most appropriate community response to the needs of elderly, vulnerable and ill or self-isolating people living in the community where their usual sources of support become unavailable.
The Clare Community Response Group will assist the HSE, Clare County Council, Gardaí to:
Ensure the advices from the HSE and other trusted sources of information which are public health led are circulated through recognised networks such as the Clare Volunteer Centre, Clare Public Participation Network and Clare Local Development Company.
Identify measures to facilitate people in communities who wish to volunteer; including linking with Clare Volunteer Centre to provide support to new and existing groups and/or statutory agencies which may require additional support to continue delivery of service.
Identify geographic areas and/or vulnerable groups where additional community supports may be required.
Identify how best the most vulnerable can be reached at a local level, for example through advanced awareness campaigns, community structures, a county centralised emergency number etc.
Define the nature of the supports that could be provided by new and existing organisations to ensure we follow HSE guidelines and contain the spread of Covid-19 as well as safeguarding volunteers and members of the public.